Started in 2013 by entrepreneur Fikile Khiva, Kamva Capital is a management consulting firm.
Driven by our vision of a prosperous and inclusive future, we specialize in delivering business development solutions to the financial services; energy and infrastructure; agriculture; digital and ICT; and property sectors.

Our work is future-facing and relevant – meeting our clients and their clients where they are at.
Our difference is in our impact.
To date we have assisted over 120 SMMEs (small, medium, and micro enterprises), with a strong skew towards micro-enterprises. Almost half of these are now achieving a turnover of more than R100 000 per year, with many having secured new business with corporates.

Our strength lies in our people and our collective purpose. We continually invest in our team's personal and professional development.

Fikile Khiva is the founder and CEO of Kamva Capital
Growing up in rural Eastern Cape, Fikile has always been driven to make a real difference not only in the SMME space, but to the entrepreneurs working within it.
Qualifying in 2001 with a BCom (Hons) in information systems and management from the University of Western Cape, he went on to work at global management consulting and technology firm Accenture for seven years. There he was promoted from a systems analyst to business consultant and project manager. In 2010 Fikile became a business analyst for JP Morgan Chase & Co, specialists in global asset management and fund administration.
He is also a director of the Zeleni Group, and the founder and a former director of VMC. A project close to Fikile's heart, VMC is an agricultural co-operative that promotes sustainable community development in areas around his hometown of King William's Town.
Our team's success is driven by shared commitment to our values, ethics, and passion to bring about change, develop better societies and build corporate citizenry.
We are proudly 100% black empowered, with Level One B-BBEE status. Over half of our employees are youth – and we're committed to their career growth and professional success.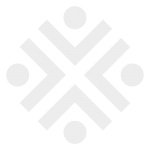 Contact us today
And let's create value together